Rain erosion is a common cause of aircraft lightning diverter failure, risking damage to the planes they're supposed to protect. But, is this preventable? What can airplane owners do to protect themselves?
Why Most Aircraft Lightning Diverters Fail: Rain Erosion
Lightning diverters have a big job to do: they are expected to protect sensitive radar equipment on the front of an aircraft traveling hundreds of miles per hour in all weather conditions.
They have to be light, thin, and aerodynamic.
And, they have to divert up to one billion volts and up to 250,000 amps.
YIKES.
Yet, Aircraft Lightning Diverter Failure is NOT Usually Due to Lightning Itself.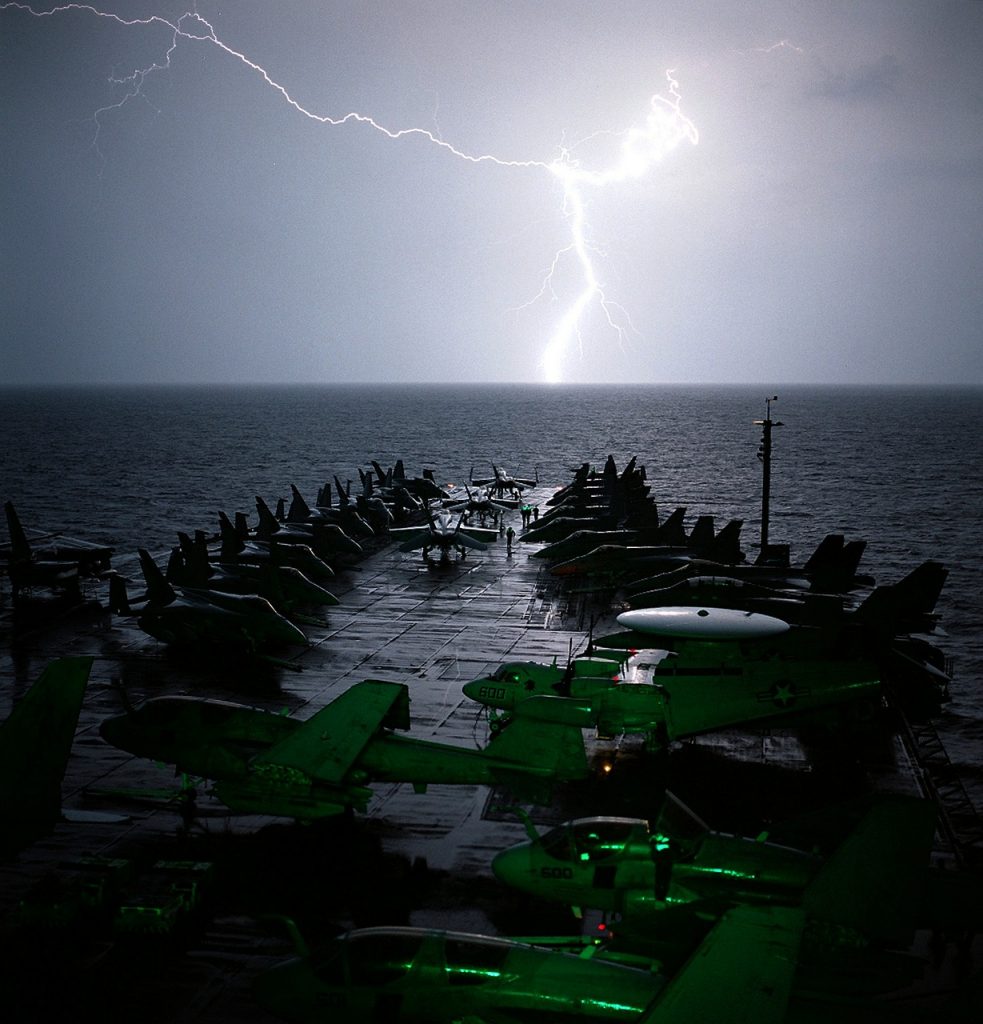 The numerous lightning diverter strips on the radome of a plane will be abused by rain, snow and sleet at hundreds of miles per hour.
It's an extreme environment, one that demands superior craftsmanship and materials to even stand a chance.
Preventing failure of aircraft lightning protection is simple: buy the highest-quality protection available, from a company that is passionate about protecting your aircraft: WXGuard.
Rain Simulations Show That Low-Quality Diverters Erode–and Fail– Quickly.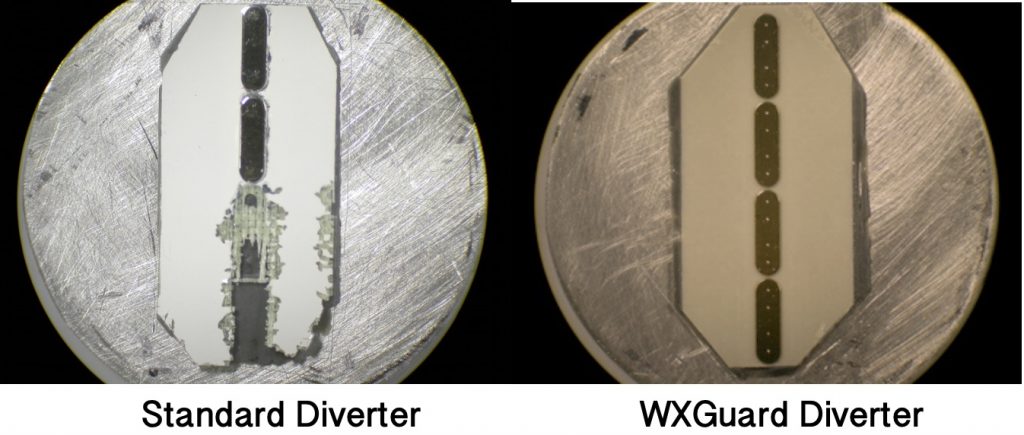 WXGuard lightning diverters didn't just outperform standard diverters in rain erosion simulations, they crushed them. We have the data to prove it, from research commissioned at the University of Limerick.
The photo above shows clearly that the manufacturing process and the quality of materials is critical in protecting aircraft from lightning strikes.
What every fleet operator needs is simple: his or her planes in the air, generating revenue by moving people and cargo.
The Lightning Diverter Can Save–or Ground–Your Fleet
High-quality lightning diverters provide long-lasting, superior protection for expensive and difficult-to-fix radomes and radar equipment.
Cheap-quality diverters put aircraft at risk, forcing them back into the hangar for repairs.
At WXGuard, we refuse to make standard lightning diverters.
At WXGuard, we make extreme lightning protection that will save your aircraft from the world's most destructive environments.
There is NO substitute for quality.
Rain erosion failures are extremely common in these standard lightning protection devices, proving to be weak links in an otherwise extremely durable chain.
What Do Operators Need to Keep Their Planes and Helicopters in the Air?
If you're having difficulty handling lightning strikes, then investing in extreme lightning protection is the next step.
Aircraft lightning diverter failure is often due to rain erosion, and superior build-quality yields superior resistance to rain erosion.
WXGuard extreme lightning protection has research-proven durability in the most extreme conditions, outlasting the competition by years, not months.
Invest in the Best. We Protect Your Aircraft in the Most Extreme Conditions in the World.
If you're fed up with aircraft lightning diverter failure and are using standard-quality segmented diverters, email us.
We're dead serious about protecting your fleet in the harshest conditions. We won't let you down.